Our work is based on a multiple-pronged approach that includes research, verification and action. Takumbeng Relief Services (TRS) has to do credible research, and collect data from reliable sources ready to use as evidence when assisting and educating victims and the world about the issues that we are engaged with.
We gather information on victims' resources, nutrition, health, accommodation, and local and other sources of support in order to coordinate material, financial and partnering resources that will help us stay current and assist us in making our interventions more targeted and effective
On-the-Ground Research from a Distance: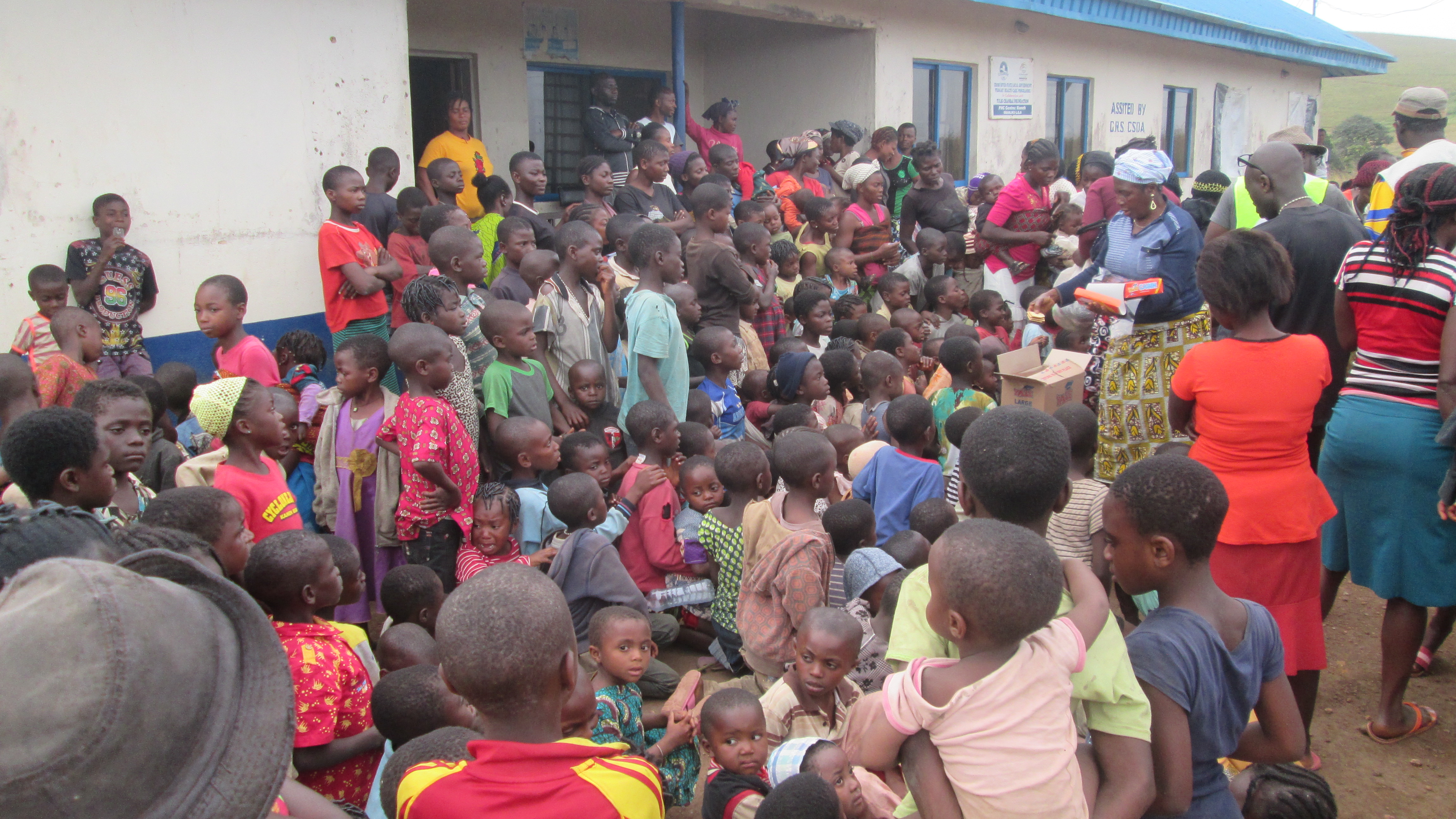 Communication needs to happen in Southern Cameroons and around the World through friends, family and social media. We get stories and data from people with firsthand experiences that better explain the situation and the need for change. These data are corroborated with pictures, anecdotal reports and other verifiable artifacts. These sources help TRS stay true to its guiding principles of accountability, reliability and availability to meet mission, vision and goals helping those affected by crises.
TRS continue to implement structured ways to act in providing assistance whether it is assisting the wounded financially, comforting and assisting the bereaved in burials of fallen heroes, aiding in providing water, electricity, toilets or shelter for refugees or saving lives through medical and other forms of assistance. TRS stands for the right to do what is right and we believe that through collaboration we as a humanitarian community remain gifted to push a marginalized people towards changing their lives and changing the world for the better. Our projects reach out and speak out with results and answers; as we provide a better life for those affected in Southern Cameroons and neighboring countries.
Assisting the Wounded and Burying the Dead: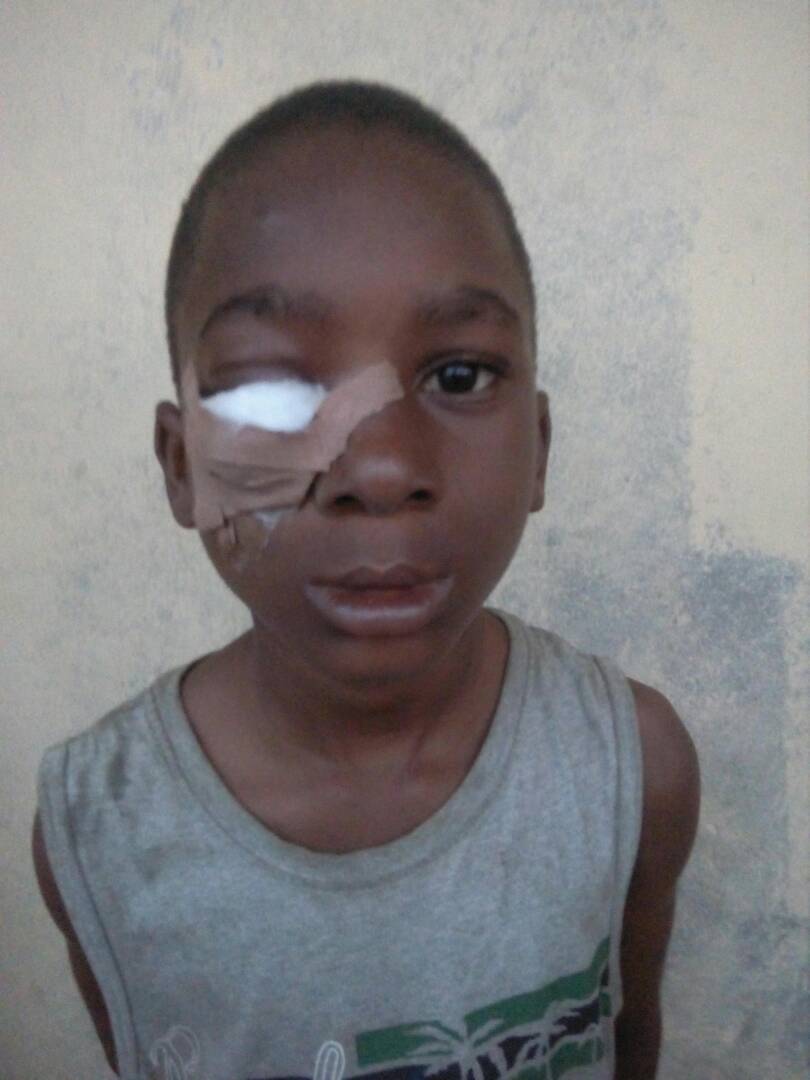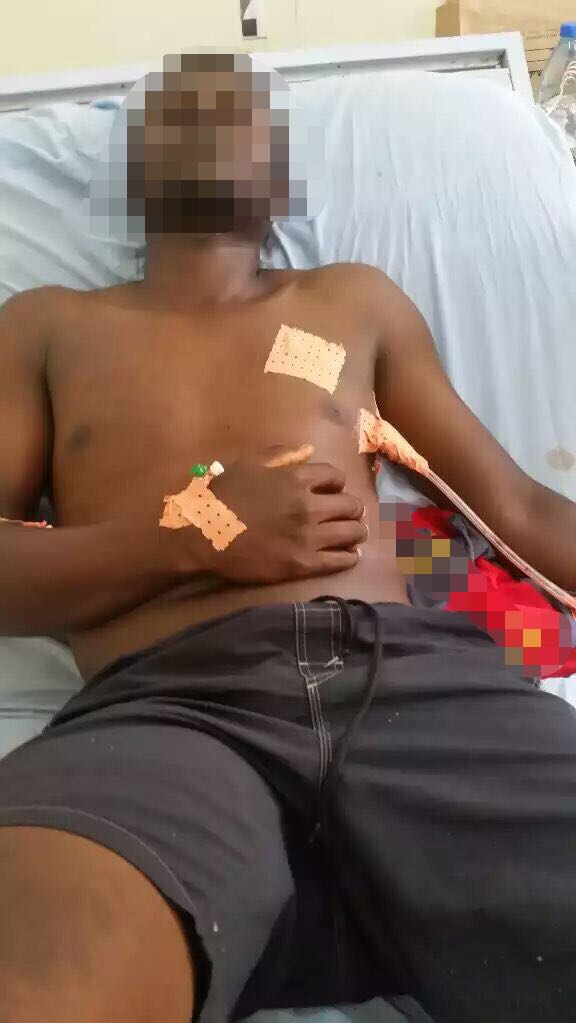 The work we do is not easy, and is very sensitive. So, we do it as methodically, as confidentially and as thoroughly as possible. Our effectiveness, efficiency and engagement therefore depends on good planning, organizational abilities, managing responsivities to establish a smooth transaction of both moral, emotional, psychological and financial support to victims.
Victims often display fear and anxiety with regards to all that they've been through. The impact is increased distortion, fear and restlessness and anxiety, that increases victims frustration and reduces motivation in many aspects. Some of them don't even want to talk. The ladies are always careful to use great interpersonal skills, which is a critical tool we use to reduce the impact of anxiety in the midst of genocide. We started work in October, and by the end of November, we had assisted between 80 to 100 victims in Southern Cameroons; (about 41 dead, and over 50 wounded). Our records are available but too confidential to share on line.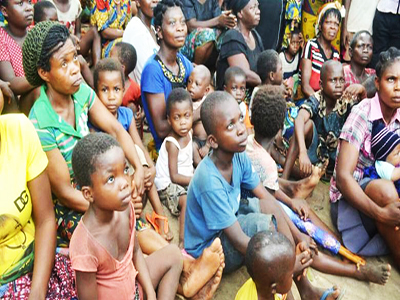 The refugee crisis started as a direct result of the war that the government of La Republic du Cameroon, unleashed on the citizens of Southern Cameroons. Many people were shot dead in Mamfe in the South West Region and villages were burned down. The villagers ran into neighboring Nigeria, and as the genocide increased the number of people running for safety also increased and by the end of November 2017, there was an estimate of fifty to sixty thousand ( 50, 000-60, 000) refugees in several settlements in eastern Nigeria.
RENOVATION OF at REFUGEE HOME RENOVATED AT IKOM, CROSS RIVER STATE NIGERIA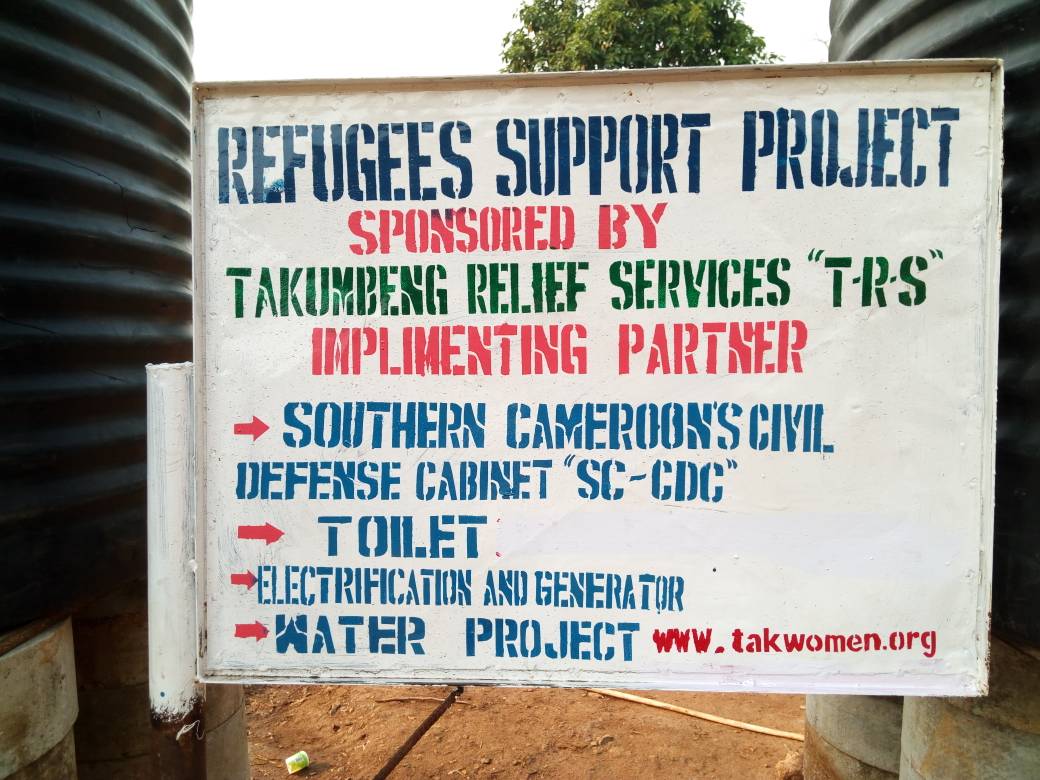 The UNHCR discourages refugee camps, as a security measure. Because of the huge influx of refugees and the inability of the local populations to continue providing accommodations more security and health issues emerged. Some local families were already hosting 25 to 50 persons each and could not take anymore. The IKOM local government (LGA) decided to ameliorate the situation by offering an unfinished government storey building to the refugees. It was a skeletal 19 rooms structure. It had no fitted windows, no doors, no electrification, no toilet, and no floor etc. After the handover of the building to host the refugees by the head of the local government area (HOLGA) of the IKOM LGA, he advised that a fence should be constructed to separate the set building away from the council premises.  The nineteen rooms building became a major challenge for the Southern Cameroons refuges due to lack of finance to renovate the donated structure.
RENOVATION OF REFUGEE PROJECT.
In our first visit to the refugee settlements in early December 2017, the major problem of accommodation was brought to our attention. In January 2018 TRS took upon herself to rehabilitate the donated building to host the southern Cameroons refugees in Nigeria with the aim of providing accommodation for at least 300 refugees. Donations and all financial gifts since December 2017 have gone provide some sort of comfort to the suffering people who have left their homes in Southern Cameroons to the relative safety of a foreign country, but with no place to lay down their heads. In partnership with the Southern Cameroon Civil Defense Cabinet (SCCDC) as our implementing partner, we have so far invested the sum of about $10,000 to rehabilitate the Donated building. With our little donations, we were able to achieve the following projects:
Water Project
Electrifying the donated building
Purchase a lista generator to provide light
Construction of a flushing Toilet
Construction of a spring water catchment
Purchase a 7500 litter storage tank
Construction of a generator house
Purchase of mattresses for the refugees
Purchase of blanket, floor bags, blinds and other household items
Providing support to all pregnant women with babies kits, delivery kits etc.
Engaged in providing Gas and Oil for generation.
Providing health assistance for the sick, wounded etc
REFUGEE PROJECTS
PROSPECTIVE PROJECTS
Despite the fact that we have successfully carried out projects that meet the immediate needs of shelter, nutrition and medications for refugees at IKOM, much is still to be done about immediate needs, there is a need for continuation of the project since refugees influx has is ongoing as people continue to be displaced due to LRC harassment, killings and burning and ransacking of villagers.
SELF-RELIANCE
Providing skills for refugees to be self-reliant is very important and urgent. "Give a man a fish, you feed him for a day; but teach him how to fish, you feed him for life"
Thousands of Southern Cameroons Refugees continue to come into Eastern Nigeria. Sustaining them for an unknown length of time is going to be difficult because funds are slow in coming in and. Refugees will need startup capital to engage in some form of small trading initiatives for their own survival. With only $2000, we are sure to empower the first 35 refugee women start-up funds for their sustainable development. This group of persons will be able to feed themselves and family without depending on the charitable effort of others, permanently. Reasons for the self help support project. It's evidently clear that UNHCR provide relief once in two or three months. These setbacks in depending on UNHCR support makes most of the refugees more vulnerable to hunger and other basic survival needs.
SELF RELIANT SUPPORT PROGRAM:
EXPECTED AMOUNTH = $2000
NUMBER OF BENEFICIARY FOR THE START = 35 PERSONS
AMOUNTH PER PERSONS = 20,000 NAIRA /$70
MOTHODOLOGY FOR LOAN:
Training on entrepreneurship and business development (two days traing workshop)
Identifying business ideas before funding
Providing funding to beneficiary regarding their micro projects
Strategy for re-imbursement (weekly savings)
Within two months, we must have collected the capital and engage with the next group of 35 persons.
With the above mentioned strategy, within 6 months the $2000 must have empowered 105 Refugees in Nigeria to come out of extreme poverty.
DAILY NEEDs for SUSTENANCE:
More mattresses are needed for the new arrivals, some family of 10 to 15 persons have only 1 or 2 mattresses
COMPLEING THE REFUGEE SHELTER HOUSE RENOVATION: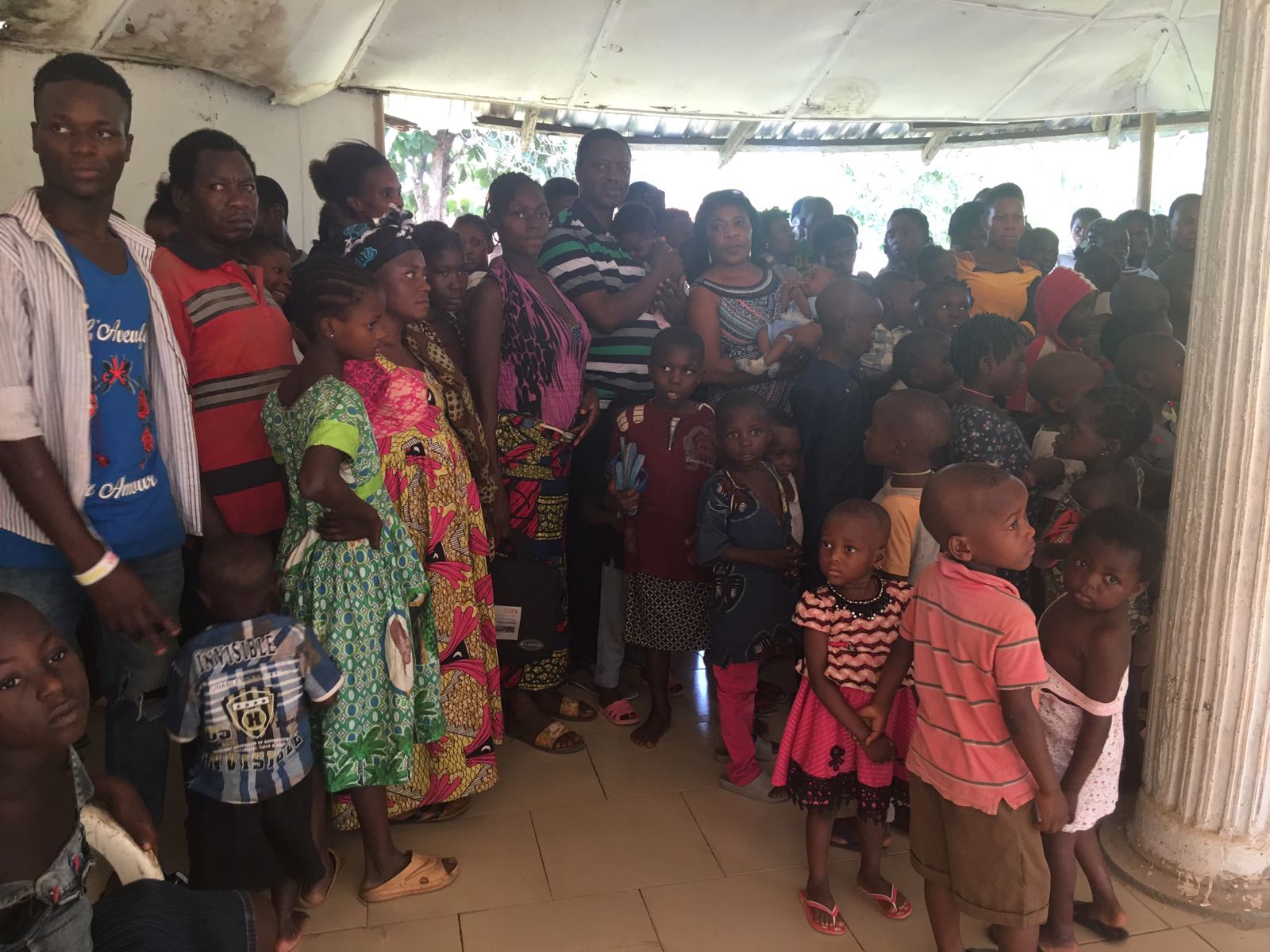 Though the house can now accommodate the suffering refugees, the nature of the open windows is still a serious challenge. Whenever it rains, the whole house is wet, new born babies are all exposed to cold, and the house is often flooded with water. There is also an urgent need for window protectors.
The house was offered by the IKOM local Government area and the rampant movement of the refugees around the council premises, of the Ikom Council is a problem. The Council Chairman keeps emphasizing the need for the fence to separate the camp from the Council.
We are hereby requesting more funds to continue improving accommodation needs and provide a sustainable approach to refugee settlements. Your donation has helped more than 300 Southern Cameroon Refugees in the cross River State of Nigeria (IKOM LGA). We believe that with your continuous support, we can do MORE.