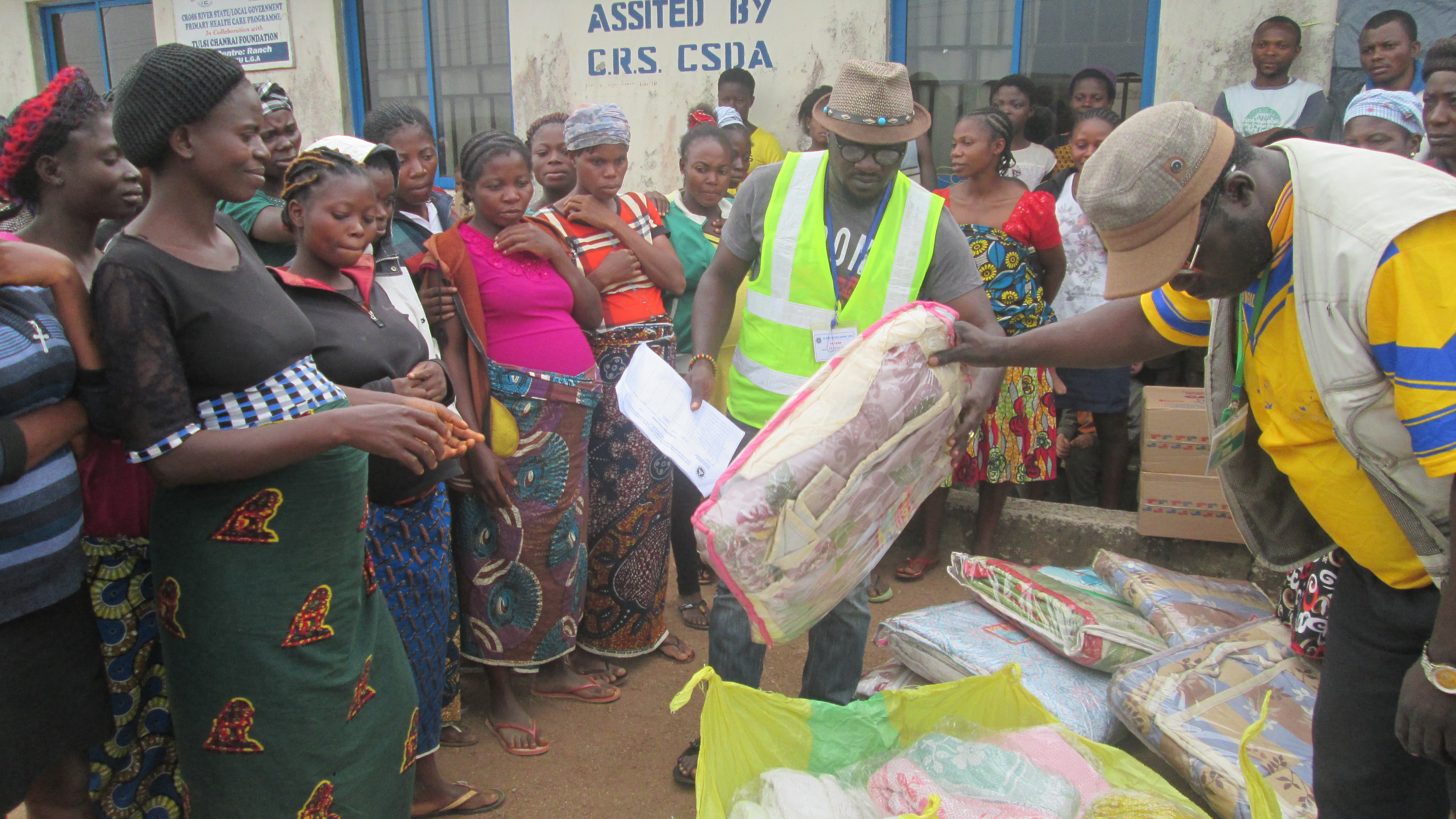 Financial aid provided for the realization of this and other projects helped address some of the pressing needs of pregnant women, health and feeding challenges for the refugees (especially women, many of whom are pregnant) and as well other basic challenges in the IKOM Refugees' Camp. It should be noted that the UNHCR provides food and other basic necessities only to those that have been registered. The vast majority of refugees who fled the war in southern Cameroons and relocated in Nigeria have not been registered and are therefore without food, shelter and basic necessities, especially for women and children. Even with UNHCR provisions this doesn't go a long way and need to be supplemented; and also to support those who haven't been registered at all; especially pregnant women and new born babies is urgent.
Takumbeng Relief Services provided the following to ameliorate the situation;
Food supply
Pots and plates
Floor bags
Mattresses
Babies kits
Emergency bag for pregnant women
Babies beds
Blinds
Drugs for the sick
Babies rapper
Lista Generator
Construction of a Flushing Toilets
Electrifying the 19 bedroom house donated by Nigeria Government
Construction of a generator house
Gas and oil for the lista Generator
The situation of pregnant women especially those between 7 to 9 months keep increasing since the Ikom Settlement has finally become a transition home for all pregnant refugees in IKOM and its environs. This group of persons need standby aid for vaccination of the children with vitamins and other health challenges.